Best Podcasts to learn English for Latinos
Posted by

Categories

Blog
Best Podcasts to Learn English for Latinos
Learning English through podcasts is an excellent option for Latin Americans because it allows them to improve their ability to listen and speak English anytime, anywhere. Podcasts offer a wide variety of topics and difficulty levels, allowing students to choose the content that best suits their needs and abilities. Additionally, many podcasts offer explanations and translations in Spanish, which helps listeners better understand the language. Podcasts are also an engaging and entertaining way to learn, as many feature interesting stories or fun conversations between native speakers.
That's why we show you 3 podcasts that we consider to be good and entertaining to learn English without realizing it, while you continue to hone your ear on the language.
Two English teachers from the United States offer tips and strategies to improve listening comprehension and fluency in English. The episodes focus on everyday life and informal conversations in English. See alll episodes.
English as a Second Language (ESL) Podcast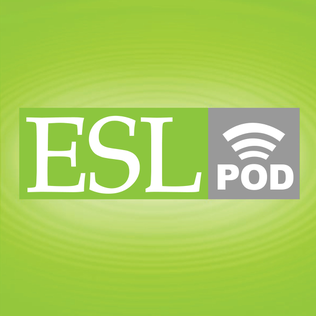 Each episode features a conversation in English between two native speakers, followed by explanations in Spanish about the grammar and vocabulary used. The episodes also include practice exercises to help listeners improve their listening comprehension and speaking.
See al episodes
Presenta historias reales en inglés, contadas por hablantes nativos. Cada episodio incluye explicaciones en español para ayudar a los oyentes a mejorar su habilidad de escucha en inglés. See all episodes.
Don't forget that Elite Language Academy has a series of academic, business, and conversation English programs in online mode for any latinamerican region or face-to-face in Weston, Florida. Learn about our English programs here.